Welcome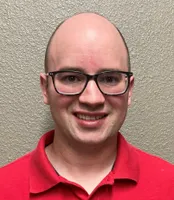 At Arizona Hand Center, our mission is to treat your needs with care and compassion.
The specialized and advanced knowledge we have gained of the anatomy of the upper extremity and the treatment of conditions affecting it allows for the start of your therapy within days of surgery or injury up to the point of recovery. Our non-surgical and surgical cases are treated with the highest success rate in avoiding future problems and restoring function. The advanced training we've acquired through an added board certification, clinical expertise provides quick identification of complex problems and the best mode of skilled services. The result is a thorough and accurate assessment and treatment with a shorter recovery time.
You can benefit from Hand Therapy if you are experiencing a problem with your upper extremity which includes the hand, wrist, forearm, elbow and shoulder. You may have been involved in an accident leaving you with wounds, scars, burns, injured tendons and/or nerves, fractures, or even amputations of the fingers, hands or arms. Individuals who suffer from the effects of repetitive disorders such as tennis elbow, golfer's elbow, carpal tunnel syndrome, or a rotator cuff tear, also benefit from specialized treatment by a hand therapist. Also included are arthritic problems and orthopedic conditions such as joint replacements, fractures affecting the shoulders, elbows, wrists, and fingers.
In addition, we are offering neurological rehab for post-stroke disorders involving CVAs, Parkinson's, Spinal cord injuries, and impairments with ADLs. Our therapists provide treatment for specific disabilities and injuries within the scope of their expertise which allows Arizona Hand Center to treat a wide variety of physical problems and diagnoses.
Our ability to offer both specialties by a Certified Hand Therapist and an Occupational Therapist who has received training and certification in Neurological Disorders makes our office unique in treating various complex, chronic, and acute upper extremity injuries.